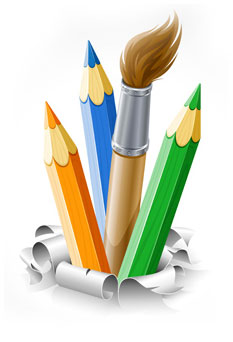 When you work with us, we'll construct your website and make sure it's customized to meet your individual needs. Our professional staff will give your project their full care & attention and ensure your satisfaction. We will take your business to the next level, if you will only let us.

Our design department will help shape your dream into a reality and we will be here every step of the way to help you see it through from start to finish.

In today's fast paced world, having a professional website is an absolute must. It can be the difference between going out of business or absolutely flourishing. Virtually all businesses, regardless of the company type or size, have a large portion of their success tied directly to how good their website is. For many their website are their business. For some companies, the website is the store-front and the only representation of the business. For others, it is the core of their online identity.

A professional website designed by us represents your brand. It educates people on who you are, what you do, and why someone should use you. all while opening the door to thousands of new prospects. Considering how important having a professional website is, can your business afford not to have one?

Working with ValueIT means working is a choice that makes sense for prospering e-business.
We design websites in following platforms and many more.